About us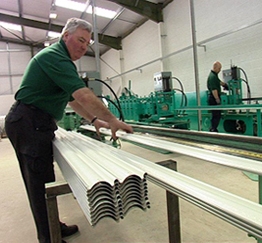 Autroll UK was established in March 1998 by Giles and Gill Bower and although at first concentrating on the commercial market, soon found a gap in the market place for good quality, high security roller garage doors at competitive prices. The business remained a partnership until 2005, when it was made into a LTD. company.
We now manufacture and sell commercial roller shutters and garage roller doors to customers throughout the UK, delivering on our own fleet of transport to ensure safe delivery. We sell to both trade customers and the general public.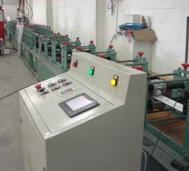 We roll form most of the components for the doors ourselves and are the only company in the UK able to manufacture 77mm insulated lath section. The lath section for our steel plastisol doors is roll formed from a machine which we designed ourselves and is an attractive, unique profile whilst achieving a commercial strength . For a number of years we have had our own motors and remote control systems manufactured to our specifications to ensure and maintain high standards.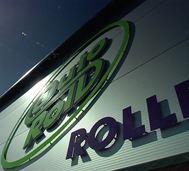 In the year 2000 we purchased a 3 acre site in Washington, Tyne and Wear and built our own custom made factory and since then, the company has gone from strength to strength. We have just finished a large extension to the factory to cope with the increase in demand for our products.
We continue to invest heavily in machinery to ensure the best quality for our products and to sustain a competitive hold in the market place.