Fire Rated Roller Shutters by Autoroll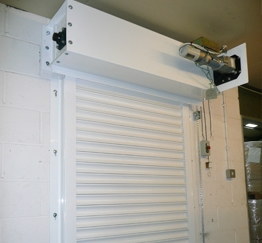 At Autoroll we understand the need for property owners and occupiers to protect their buildings, stock and personnel from the damaged caused by fire. We have developed a four hour fire resistant rolling shutter that has been tested at Bodycote Warrington fire, one of the countrys foremost fire testing facilities. The shutter was tested in accordance with BS 476: Part 22: 1987 with fire attack from either side. During the test our fire shutter exceeded all the requirements and the test was stopped at 245 minutes (WF Report No. 172728B).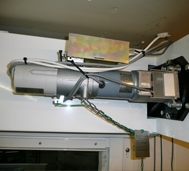 Our standard range of fire shutters can be manufactured to suit openings of up to 7m wide x 7m high (larger shutters can be manufactured but are subject to an assessment by Bodycote Warrington fire. All our fire shutters come complete with pre-wired (single phase or three phase) controlled decent motors and auto reset solenoid release mechanism which will activate from a signal from the fire alarm.
We can also offer fire control panels, repeater panels, smoke heads, heat detectors and polyester powder coating paint finish to most BS. or Ral. colour references to customise the roller shutter to meet the customers specification.
If you are unfamiliar with fire shutters and would like some advice or would like to purchase an additional fire rated roller shutters, please give us a call.
Price examples for 4 hour rated fire shutters including manual test and auto-reset solenoid:
2000mm x 2000mm - 625.00 +VAT
3000mm x 3000mm - 890.00 +VAT
4000mm x 4000mm - 1,180.00 +VAT