Steel Roller Garage Doors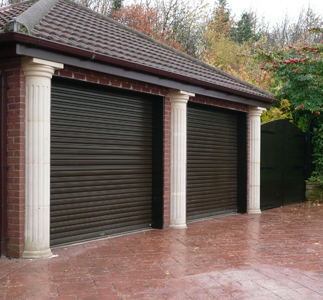 At Autoroll, we have combined the design and strength of a commercial roller shutter door, with our exclusive garage door lath profile, to give an aesthetically pleasing look, especially designed for the domestic market.
This door was tested by Warrington APT product testing centre to EN13241-1:2003 and achieved class +5 rating (hurricane force) plus 25%, with no visible damage. Test report 146701/1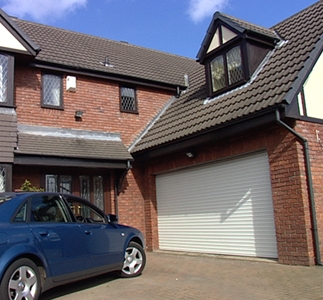 Our roller shutter garage doors are custom made for each garage opening and because of the way in which they are constructed, it allows you to maximize your drive-through height and width. Tall openings, arches and extra wide openings are not a problem for us to accommodate. These doors are built to a commercial strength and are also suitable for industrial buildings.
The remote control operation, makes the doors easy to use and the rolling code technology of the remote unit, ensures that security is paramount. Our doors come with 2 remote handsets, although additional ones maybe purchased.
Our steel roller shutter garage doors are low maintenance and come in a choice of colours.
These doors are easy to fit for a competent DIY person and we also have a installation video and offer a telephone technical back up service. We deliver throughout the UK but only offer a fitting service in the North East of England.Click on the word HERE on the red banner to get your instant online quote today!